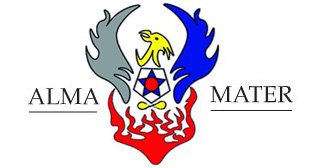 A premier solution provider on human capital optimization, our forte lies in training, staffing & recruitment, knowledge process solutions. After its establishment in the year 2004  , today we are all set for the future to be a global,multi-industry,service-provider, set apart by delivering:
High quality core processes
Conscientious leadership
Creative solutions
Unique Culture
(Alma Mater's Support Program Aimed at Raising Knowledge & Skill) 
A support platform for students to learn from the teachers of their choice and teachers to have students of their choice. The motive of SPARKS is to give individuals exposure to the various subjects & skills and help them identify their own specialized talent or strength to make a future filled with health wealth & happiness.
Our Support
Corporate training
Life & executive coaching
Career development & Skill Up-gradation workshop
Students & teacher training
Campus recruitment & placement
Staffing solution
Back office support
Research & development
Develop business acumen for increased profits
Turn key projects
Our Strength
Synergasia business solutions pvt ltd- Mumbai
Gold culture – Mumbai
Skill kindle – Mumbai & Delhi
Comnets India – Mumbai & Hubli
Prakruti – Chennai
The Corporate – Kolkata
Saizen IT Consulting – Pune
CHXLNC – Centre for Human Excellency- Hyderabad
NETR-The Life guide – UK
Why Us?
We always strive for ethically increasing profitability that is mutually beneficial with our business partners. We are already a candidate for accreditation at IAO- international accreditation organization along with being skill course training provider with Bharat Sevak Samaj- an initiative by planning commission of India. We have been Awarded E360° revolutionary award for excellence in education, employment & empowerment by CEDP – Council of education & development program. To add to our kitty of experience our internal & external team put together have brought in changes to over half a million individuals in the last decade. We have been able to successfully deliver excellence along with due credit to our partners across.
This incredible success has inspired us to create a strong support system for individuals to create their own future. Hence we have launched SPARKS – Support Program Aimed at Raising Knowledge & Skill.